The Boy is a Bit Special - part deux
Two years later, and Michel Dawalibi is going strong with his amazing James C. Pellaton collection.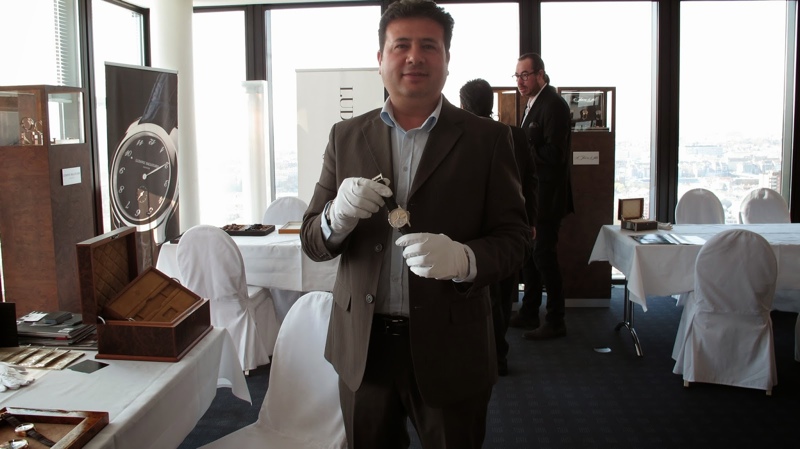 Both with a truly impressive wristwatch -
and a marine chronometer that would bring Davey Jones himself back from the dead!
But why I always enjoy seeing Michel and spending time with him, is that he never forgets the less "affluent" fans of his - people like me, because I truly am a fan. Because before there was James C. Pellaton, there was his own brand, Dawalibi -
So apologies for the less-than-perfect photography, but the basics are that this is a wonderful hand-wound complication with hours, minutes, sub seconds, power reserve and moon phase. My wrist is already missing it!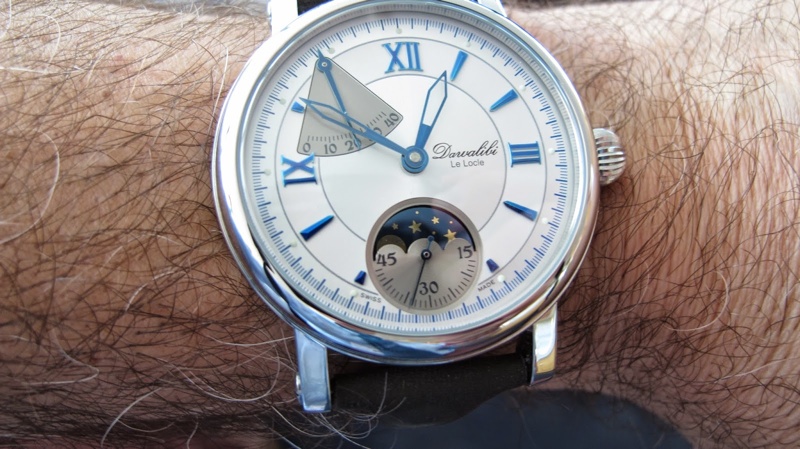 Needless to say, BaselWorld is very, very dangerous because it is inevitable that you will fall in love again and again! Michel is doing very well with James C. Pellaton, but let's hope he might consider bringing back this little horological bijoux. I for one am hoping so!